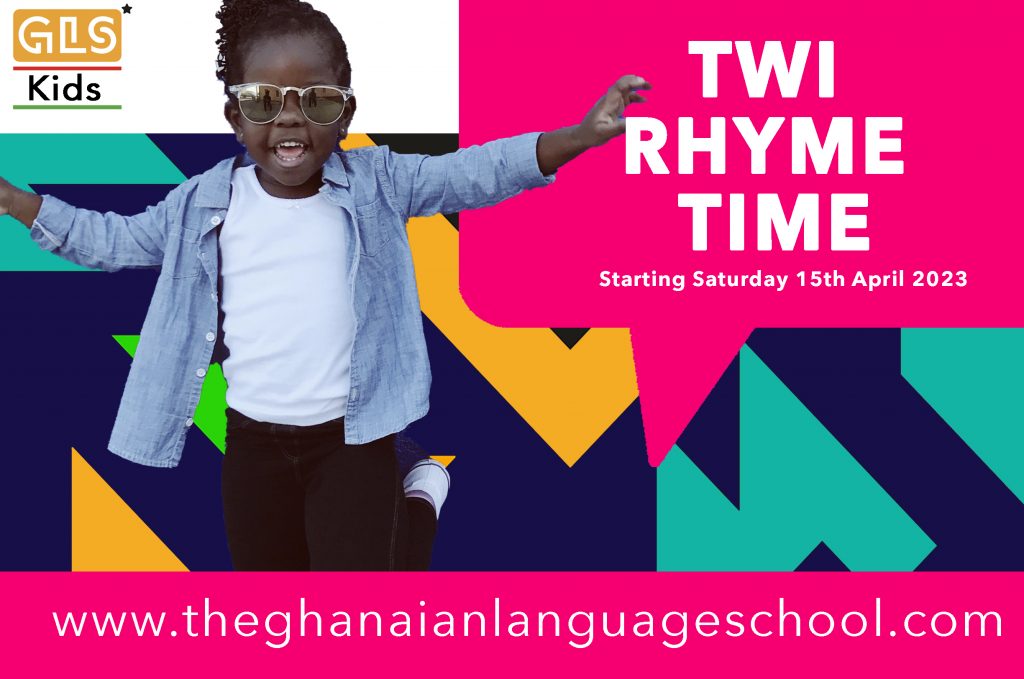 A NEW offering at The Ghanaian Language School for under 5s
If you want your child to grow up understanding their language of heritage, do not wait a second longer! Rhyme time is finally here!
Rhyme Time is a fun and lively monthly language session currently in either Twi or Fante for parents & their young ones.
Sessions involve a mix of traditional songs, rhymes, rhythm and movement ensuring that children are engaged and enjoy their learning. Parents also have time within the session to talk too!
6 month membership to GLS Twi Rhyme Time entitles parents and their children access to:
– One Twi or Fante language Rhyme Time session per month
– A GLS Rhyme Time book
– 10% off GLS/ Neo Native products and services all year 'round
– Priority booking for events
– A special birthday treat
Rhyme time dates and times TBC