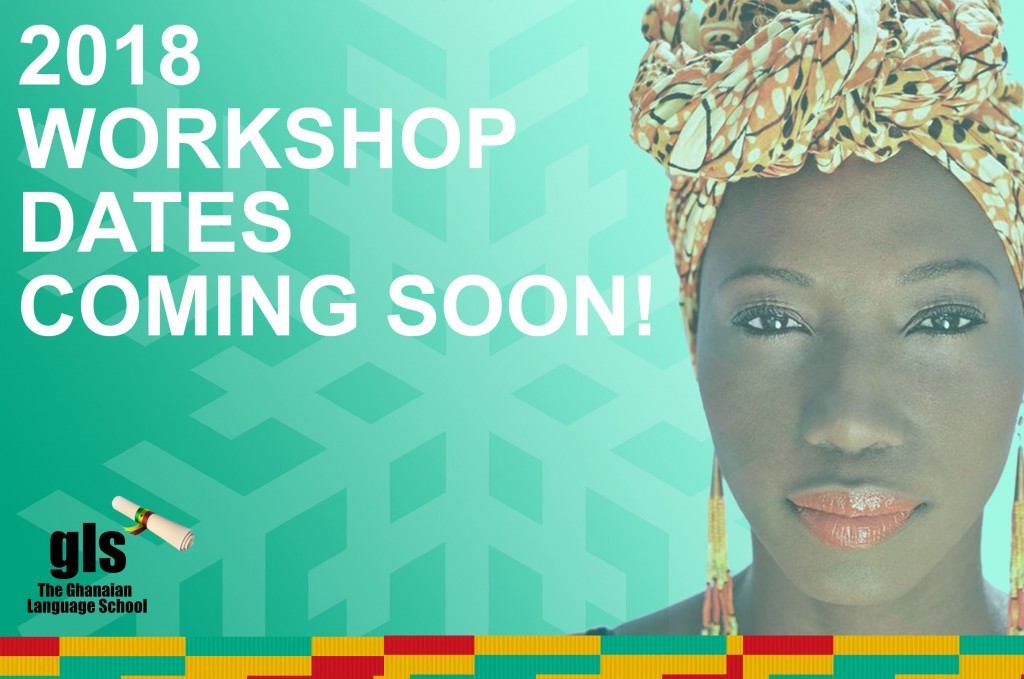 Do you want to learn:
* The basics of interacting in Twi? Covering:
-How to greet
-How to take a taxi
-How to order food at a restaurant
+ more!
PLUS meet the GLS team, network and have a peek into our classroom experience.
Then stay tuned, 2018 workshop dates will be announced mid-December 2017.
Email info@neo-native.com for more information.