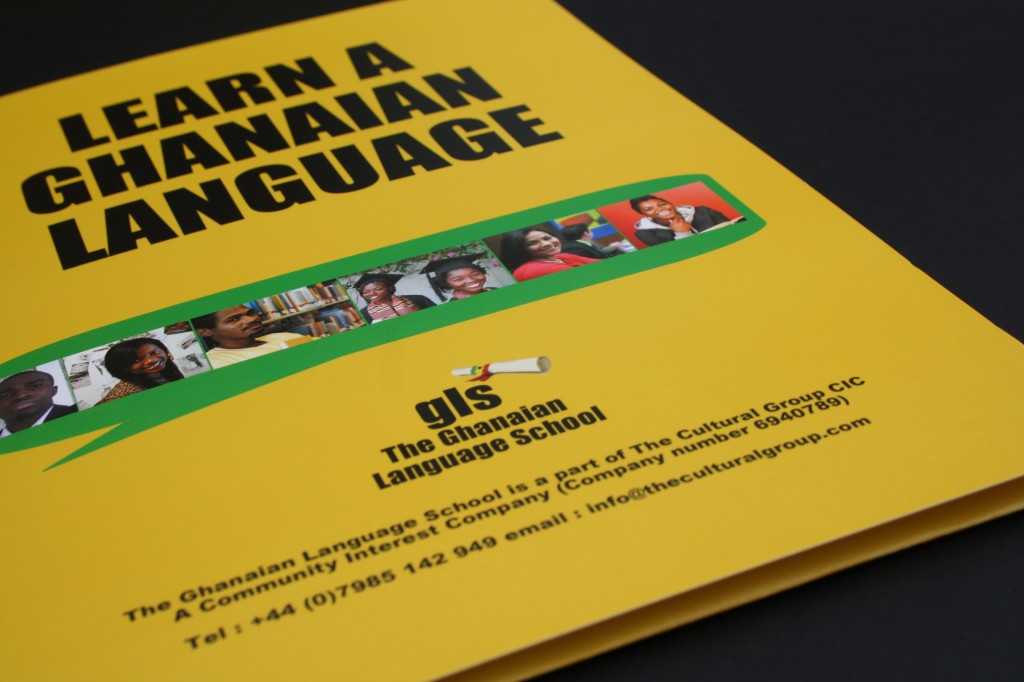 Would you like to LEARN a GHANAIAN LANGUAGE in the comfort of your own home?

Do you struggle to find the time to get to a class?
If your answer is yes, we have the perfect solution:
We offer evening private tuition sessions with qualified and experienced native speaking tutors.
Benefits:
All private tuition is now taking place online due to COVID 19. Face to face tuition will resume once it is safe to do so.
You receive the full attention of the tutor who ensures that your aims and objectives are met
The tutor adapts the pace of the learning to suit your needs
All of our tutors will use the GLS Handbook in your Private Tuition sessions. This is a comprehensive handbook produced for our courses, featuring lessons on grammar, sentence structure guidance, hand-outs on a vast range of topics relevant to everyday life. It also features comprehensions, exercises and a glossary.This book is available to purchase.
How much does it cost?
Lessons can be booked in blocks of 10 or 20.
UK Pounds
10 lessons – 400 GBP (40 GBP per lesson)
20 lessons – 760 GBP (38 GBP per lesson)
US Dollars
10 lessons 549.00 US dollars (54.90 US dollars per lesson)
20 lessons 1029.00 US dollars (51.45 US dollars per lesson)
Canadian Dollars
10 lessons – 684.35 CAD (68 CAD dollars per lesson)
20 lessons – 1300.44 CAD (65 CAD dollars per lesson)
EURO
10 lessons – 289.85 EURO (29 EUROs per lesson)
20 lessons- 884.69 EURO (44 EUROs per lesson)
NB. Please note that as we are based in the UK, the dollar price is subject to change depending on the current exchange rate
To register your interest in private tuition please click here to complete the enquiry form
Would you like to find out more?
Get in touch!
Email: info@neo-native.com
or Call: 44 (0)7985 142 949