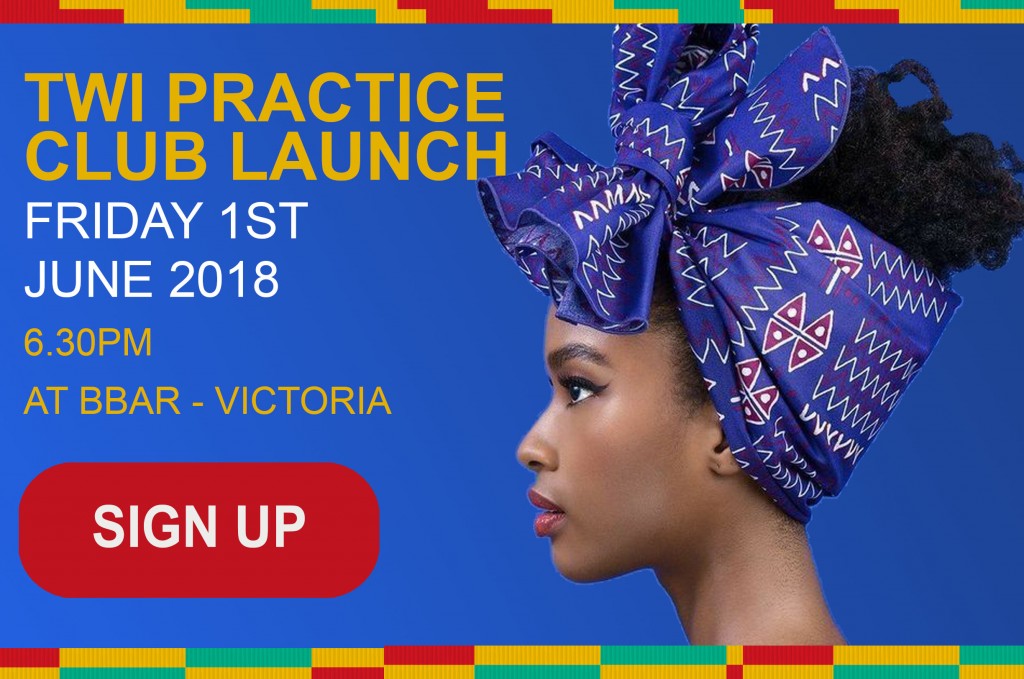 The Ghanaian Language School are proud to announce the launch of the Twi Practice Club.
The Twi Practice Club runs every first Friday of the month from 6.30pm and is free for all students currently on a course, for the first 6 months, then payable thereafter.
The Twi Practice Club is just that – a place to practice speaking Twi with the assistance of fun games, drills, music, movies and more…
Members consist of current and former students at GLS, but the club is also open to everyone who has some existing knowledge of speaking Twi.
Prices
Launch night 1st June (free) – Registration required
1-year membership – ?69.99
6 months – ?39.99
Per session – ?8
To book:
E: info@neo-native.com
T: +44 (0)7985 142 949