We are following government guidance to help keep our staff and students safe.
Registration for our
Online Ghanaian Language Course
is now open.
When we know that it is safe enough, classroom based courses will also resume. We are anticipating that this will be by January 2021 – so if you would like to register for our next classroom based course starting on Monday the 25th of January 2021, based at OneKX in King's Cross – please feel free to do so by following the instructions below.
Places are limited and if you register at-least 4 months before the course starting date using the code COVID19-21 – you will get 50 pounds off!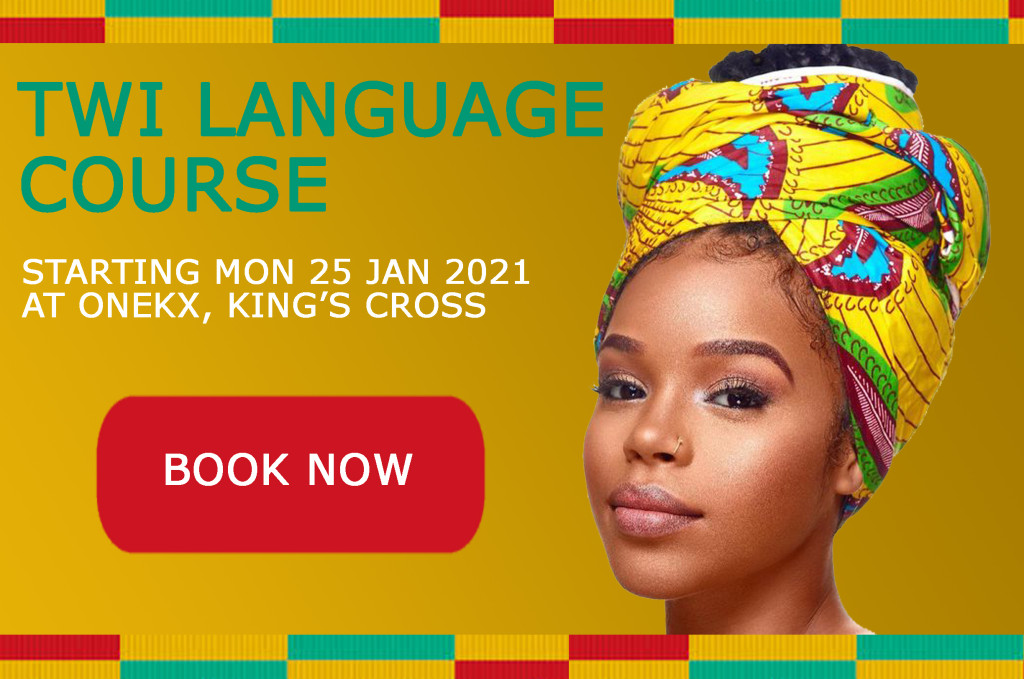 About the Course
On the course you will be:
– Taught by qualified teachers
– Provided with Home Study Aids
– Awarded a certificate on completion of the course
We offer Evening Classroom based, and Online Courses in Twi, Ga, Fante and Ewe.
Our courses are offered over 10* and 20 week periods, 1 day a week.
The mode of study is part time (2 hours a week).
Our classroom based courses are conveniently located in Central London, in-between King's Cross and Camden.
Level: Beginners/ Refresher
Duration: Monday 25th January to Monday 21st June (20 weeks).
This includes 4 breaks; 2 weeks on Monday 5th & 12th April (Easter study break) and another 2 days – 3rd and 31st of May 2020 (Bank holidays).
Frequency: Once a week (7pm-9pm)
Course Fee: 499 pounds
To register simply follow the instructions below to pay by card.
If you would like to pay by Bank Transfer or Direct Debit
to complete the online booking form (payment instructions are included in the form and are sent to you again once you complete it).
Would you like to find out more?
Just get in touch!
Email: info@theculturalgroup.com
or Call: +44 (0)7985 142 949
*Online courses only