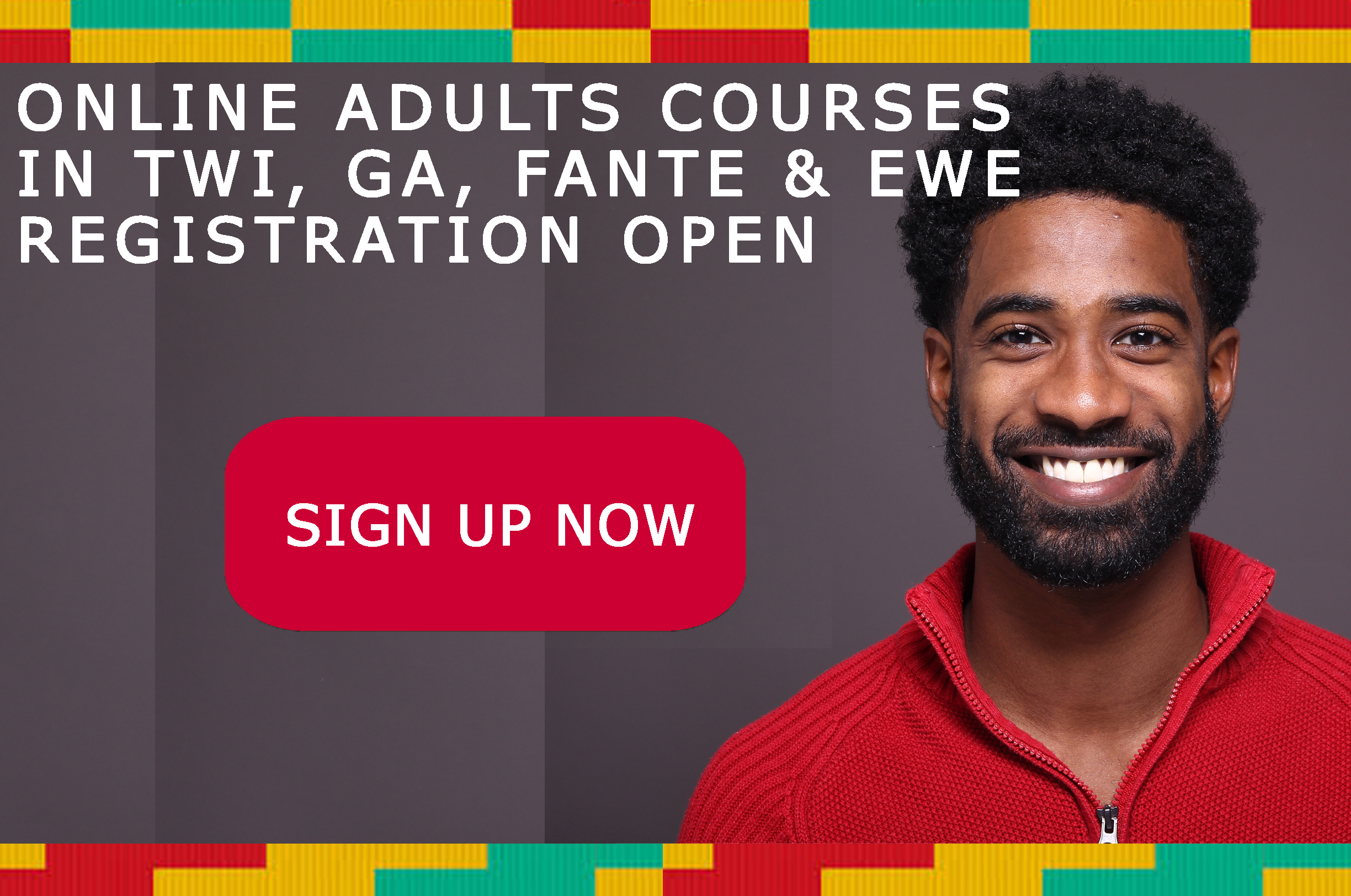 Do you want to LEARN A GHANAIAN LANGUAGE?
Our mission is still to make the rich and beautiful languages of Ghana accessible to all, and we are not going to let this pandemic stop us! Keeping our minds active and social interaction (even virtually) are imperative to getting through this and coming out of it stronger and wiser!
So, are you:
– Planning to study, or do business in Ghana?
– Interested in discovering more about your roots or heritage
– Itching to speak the language/s fluently with friends and family
– Looking for a new hobby
– Or desperate to connect with like-minded people
Then look no further:
At GLS you will be taught by qualified, native and experienced teachers on a secure online platform. Our online classes mirror the classroom environment, with plenty of interaction and group exercises to accelerate your learning.
We offer evening, weekend* courses and private tuition in Twi, Ga, Fante and Ewe.
Our courses are currently offered over 10 weeks, 1 day a week. The mode of study is part time
(1 hour a week).
You will be sent electronic versions of the handouts covered in class, and if you miss a lesson, there is no need to panic, as they are always recorded.
Registration is now open for the following online language courses:
Questions?
See our online course FAQs page

(Beginners / Refreshers) Online Language Course in Twi, Ga, Fante or Ewe
This course is an introduction to the language you have chosen to study. It gives you a strong foundation, starting from the alphabet, grammar and building vocabulary, through to forming basic conversation as relevant to everyday life.
Online Language Course in Twi, Ga, Fante or Ewe
Level 2 builds on the knowledge gained in Level 1, and expands on it to include more detailed conversations through the use of various sources including role-plays, reading and audio.
Level 3 continues to build on previous levels, however focus is placed more on practice through structured conversations and interactive exercises.
Only sign up to these courses if you have completed level 1/2 – or if you have been assessed by a qualified tutor at The Ghanaian Language School.
*Selected courses only